The unique story of Bio-K+
Our story began many decades ago with the discovery of three remarkable and unique probiotic strains. From our humble beginnings in the 1990s, our mission has always been to promote people's health through food and science.

In our 20-year history, we have grown from 10 employees to a global company, owned by the renowned Kerry Group. The business expanded from a Québec-based natural health food outlet to an international network of pharmacies, health food and grocery stores, and hospitals in Canada and the United States.
We owe our success to our 3 unique proprietary strains, CL1285®, LBC80R® and CLR2®, with clinically proven results in the fight against intestinal and infectious diseases, but most importantly to the dedicated researchers and scientists who work tirelessly to improve the health of your microbiome every day. As part of the Kerry Group, Bio-K+ will continue to innovate and bring health and wellness to all consumers.
Bio-K+ a Kerry Company
Kerry, the world's leading taste and nutrition company, offers solutions that nourish lives around the world.  
From humble beginnings as an Irish dairy co-operative, Kerry has grown into a large international food industry leader, with offices in 32 countries, 149 manufacturing facilities and more than 26,000 employees globally, including more than 1,000 food scientists.  
Kerry aims to be its customers' most valued partner by delivering food and beverage products that meet their consumers' individual taste, nutrition, and wellness preferences, while enhancing their lives and contributing to a more sustainable world.
The milestones that made us who we are
In 1960, Microbiologist Dr. Luquet, isolates human bacteria with amazing properties. In 1983, young entrepreneur Claude Chevalier meets Luquet and discuss his findings - They envision the combination of science and food.

Bio-K+ is founded and the proprietary formula is patented. The Original product is launched in '96: A fermented milk product with 50 billion live and active probiotic bacteria.

Quebec hospitals face a health crisis: life-threatening C. difficile infections. Confident that the formula has unique properties, Bio-K+ takes part in a clinical trial to assess its effectiveness in preventing C. difficile.

The study demonstrates the formula's effectiveness in reducing both antibiotic and C. difficile associated diarrhea. Bio-K+'s reputation grows and the product is introduced in pharmacy chains and grocery stores nationwide. 

Health Canada approves the formula to help prevent— C. difficile infections—a world first. This confirms that Bio-K+ is a safe and proven solution. Meanwhile Bio-K+ expands its distribution in California health food stores.

- Bio-K+ launches IBS Pro, a clinically proven solution to help people with diarrhea-predominant Irritable Bowel Syndrome.
- In late 2020, Bio-K+ is acquired by Kerry Group, a world leader in proactive health and nutrition.
- In 2021, the Extra line is launched, it is characterized by the addition of scientifically supported active ingredients to the 3-strain formula

What Makes Us Who We Are
Delivering Science-powered Wellness
At Bio-K+, our science - combined with our passion for consumer's wellness - is the force behind all our decisions and product innovations.  This allows us to focus on our commitment to deliver premium quality probiotics and other active ingredients to support the gut health and overall wellness of our consumers.  
Our Promise To You: Provide The Highest Standard In Probiotics
As a trustworthy brand, Bio-K+ aims to maintain high scientific standards in order to create the best experience with our products.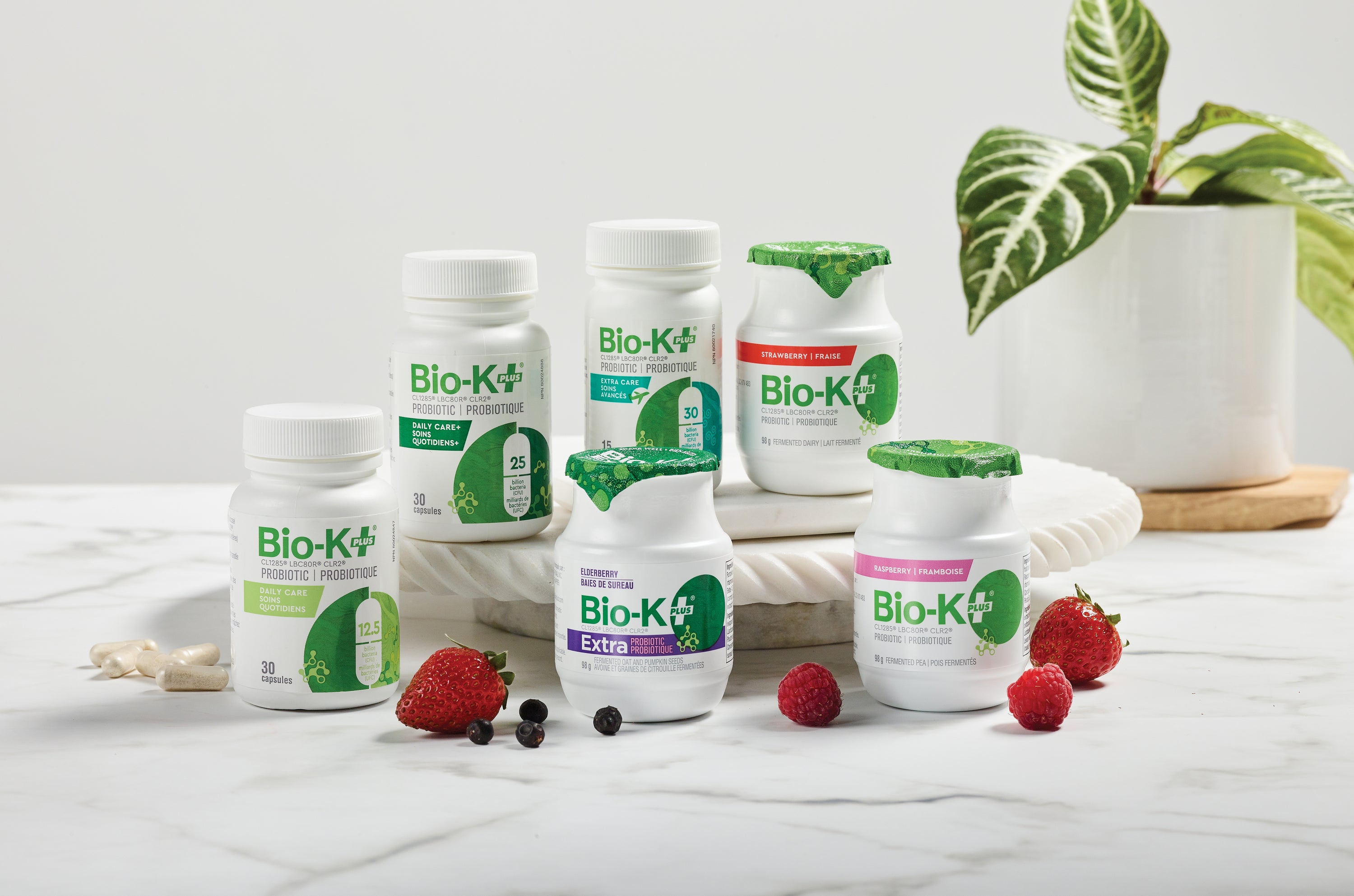 What we value
ENTREPRENEUR IN HEALTH

Not only do we put health at the center of all our decision, but we also cultivate our entrepreneurial approach to our product development. We want to empower consumers to lead a balanced and healthy lifestyle.

CUSTOMER FOCUSED

We are concentrated on creating additional value for our consumers every step of the way. We strive to deliver effective solutions and high-quality products for our consumers' evolving needs to help them maintain gut health and wellness.

EDUCATE TO EMPOWER

We strive to educate our employees and customers about their health, their needs, and the science behind our products. This allows them to make informed decisions.

RIGOROUS

We take a rigorous approach to our work. We focus our high standards of accuracy and consistency to develop, educate, communicate, and distribute a high-quality product.

DARE TO BE DIFFERENT

We're never scared to choose the road less travelled and try something new. We are different in our scientific approach, with our proprietary strains. Different in our communication, by understanding that our consumers are smart enough to "get" our difference.
We are PRObiotics!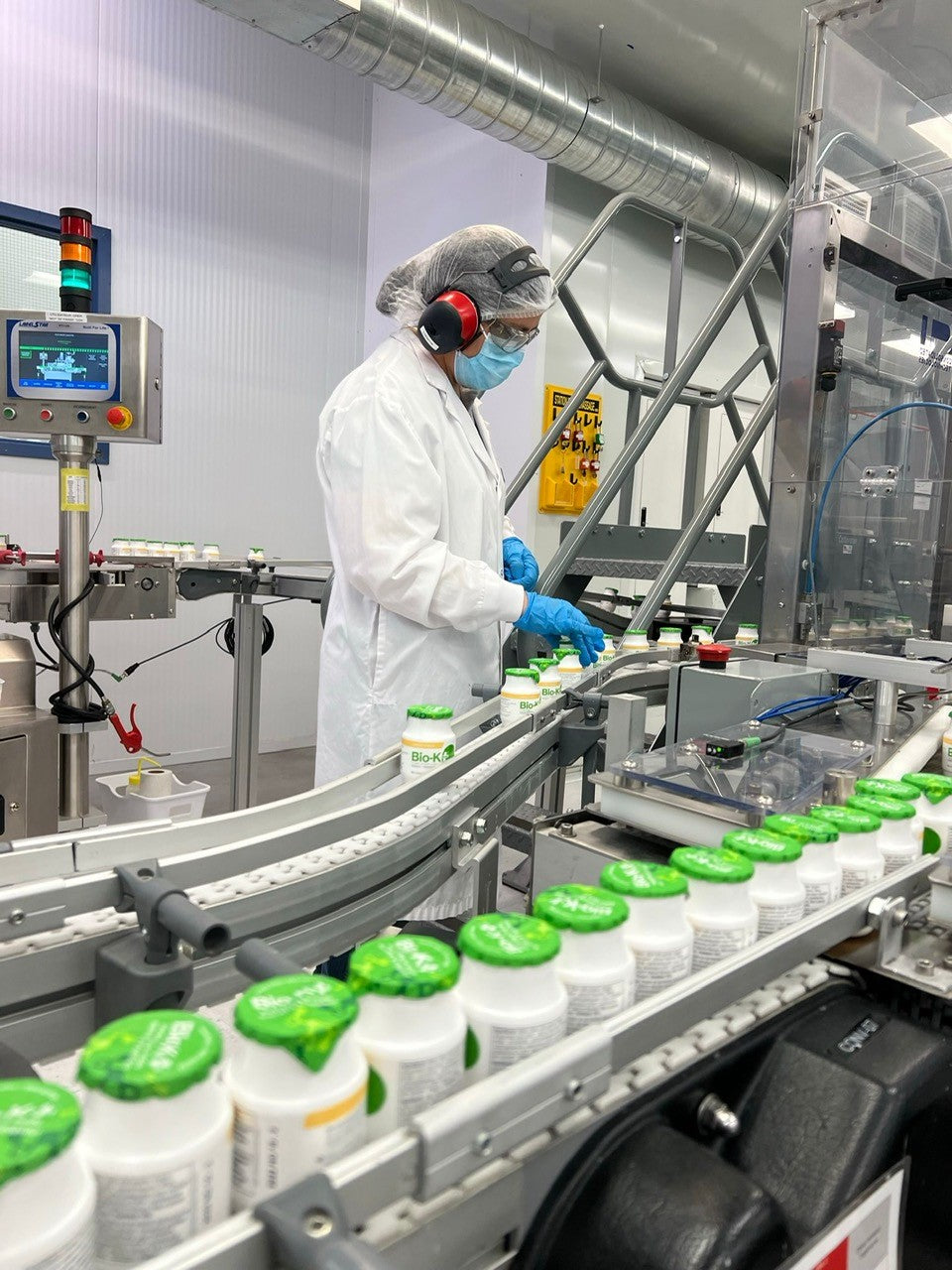 Probiotic Crafters
By Nature
At Bio-K+, we live and breathe  probiotics and from the very beginning we develop our formulas in our labs in Canada. Twenty years in the business have thought us that the process of crafting effective probiotics cannot be rushed. It's that rigor that has led us to a product that makes us proud, but more importantly a product that works.  Our team of experts have been developing quality probiotics in our own facilities for over twenty years now. We are Crafters of bacterial strains.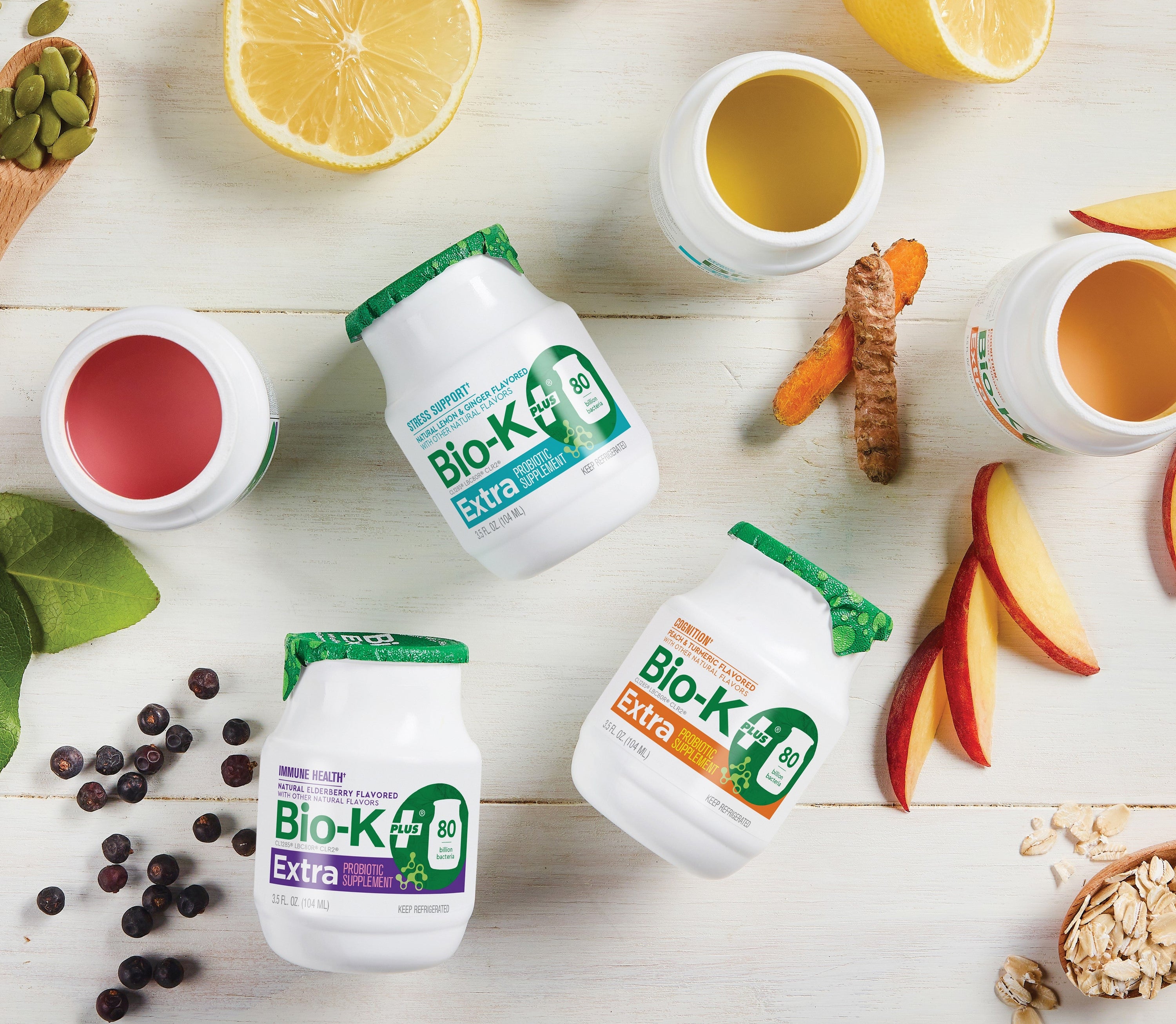 Premium Quality Ingredients
All of our products are carefully developed with the highest standards of quality. We develop our own strains, develop our own formula and manufacture our products up to finished good. When we say unique formula, we mean it; our bacteria belong to us, you will not find them in any probiotics other than Bio-K+. Our formula is patented across the world for its innovative health benefits. You will not find these three strains in any other product. By controlling each step of the development of our probiotics we guarantee a traceability, trustworthy and reliable experience. Now, let's take a closer look at a few of our star ingredients.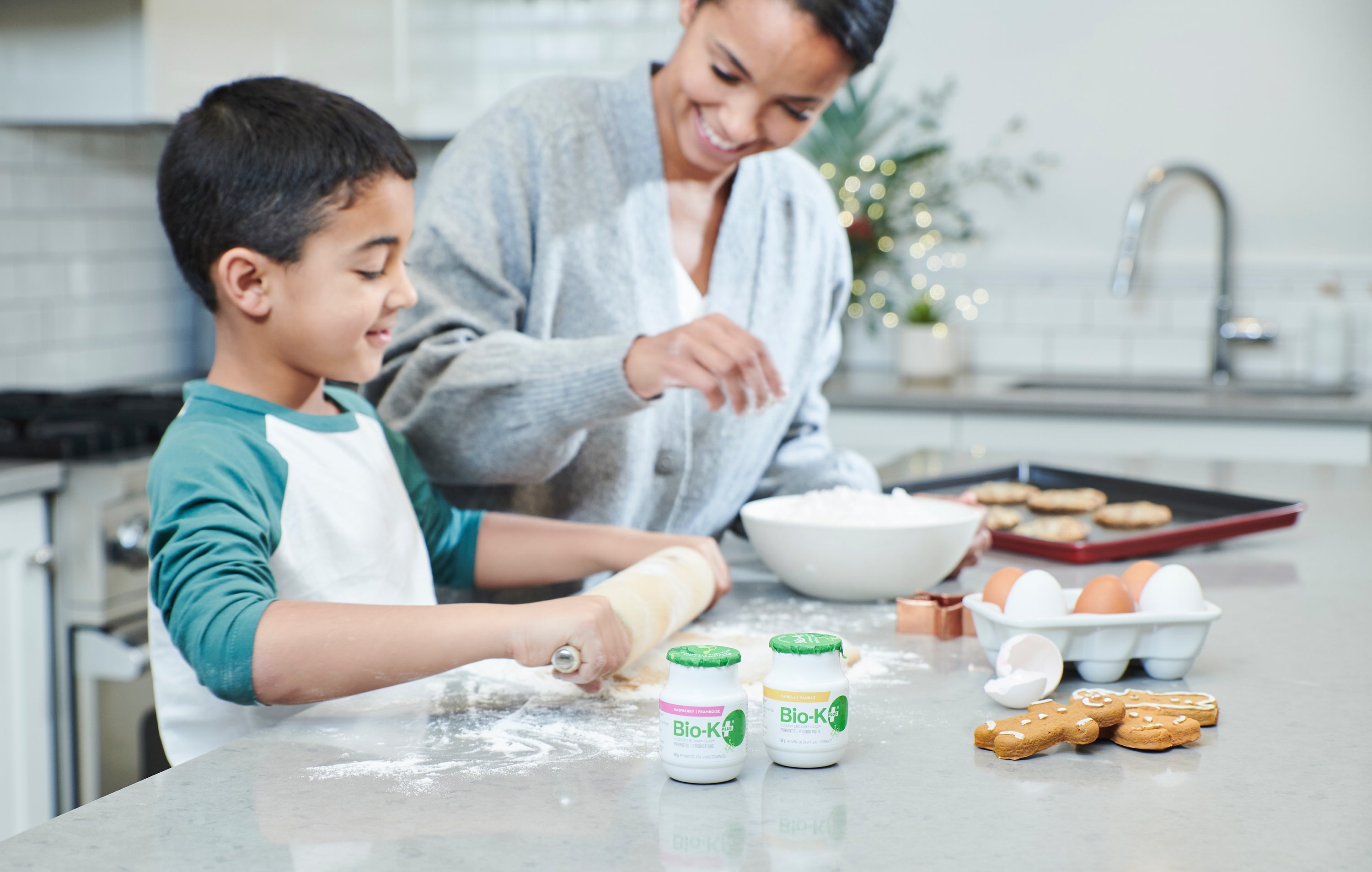 Our unique formula
Bio-K+ probiotics are powered by a trio of powerful proprietary probiotic strains. What else makes our formula so unique? Our 3 strains were not only discovered for their unique functionality, but because they work in unison, not in competition, to create synergistic results. Each probiotic strain works together to support digestive health. 
Lacticaseibacillus casei LBC80R®
Lacticaseibacillus rhamnosus CLR2®
Lactobacillus acidophilus CL1285®
Ingredients You Can Trust
Oats
From gluten-free and organic oat powder
Source of essential amino acids
Source of soluble fiber
Whole grain
Pumpkin Seeds
The defatting technique used to obtain pumpkin seed protein powder increases the protein concentration
From pumpkin protein
Contains many essential amino acids
Source of protein
Cereboost
®
(American ginseng) is a well-known adaptogenic herb and science-backed active ingredient studied for its effects on promoting cognitive performance, cognitive function and working memory.
Wellmune
®
also known as yeast beta glucan, derived from proprietary strain of baker's yeast studied for its effects on promoting immune health.
Why choose Bio-K+?
Our clinically proven formula is made up of our 3 unique, proprietary probiotic strains:
Lactobacillus acidophilus CL1285®
Lacticaseibacillus casei LBC80R®
Lacticaseibacillus rhamnosus CLR2®
Each probiotic strain has been chosen for its synergistic action and efficacy. The strain is what allows you to identify the bacteria by its unique characteristics, traits and properties. These characteristics will tell you if a specific strain has beneficial effects on human health.
- All of our products are powered by 20+ years of research.
- We offer probiotic products that have been clinically proven to be beneficial and effective for intestinal and digestive health. The CFU count of all of our probiotics is guaranteed until the expiry date, so you can enjoy the full benefits of our products.
- Our Probiotics are all gluten-free. We also offer vegan, organic and non-GMO options to meet specific dietary needs and lifestyle preferences.
Years of Research
20 years in the business - our priority is to harness our expertise to benefit all of our consumers.
Clinically Supported
Bio-K+ has been published and proven in randomized, double-blind, placebo-controlled trials.
Proprietary Strains
Our bacteria belong to us, you will not find them in any product other than Bio-K+.
Unique Formula
Bio-K+'s formula is unique. The same efficacy can't be achieved with generics or other brands.
Our Scientific Experts
WHEN WE SAY SCIENCE POWERED PRODUCTS WE MEAN IT
At Bio-K+, we are all about science. It's the force behind all of our decisions and product innovations.
Advisory Board
Bio-K+ is supported by a team of leading scientists and medical practitioners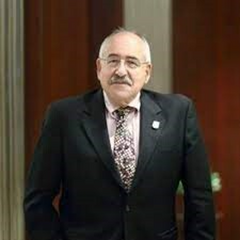 Dr. Ellie J.C Goldstein
Dr. Goldstein is Clinical Professor of Medicine at UCLA School of Medicine and Director of the R.M. Alden Research Laboratory, Santa Monica, CA
Dr. Goldstein is in full time clinical practice of Infectious Diseases at St. Johns' Health Center of Santa Monica, Santa Monica-UCLA Medical Center and Kindred Hospital-Los Angeles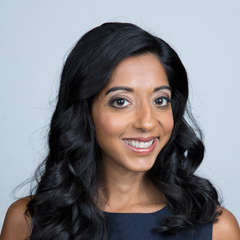 Dr. Ravina Kullar
Pharm.D., Epidemiologist, Infectious Diseases Consultant
Clinical Assistant Professor, College of Pharmacy, Oregon State U
Over 60 peer-reviewed publications
TED speaker; www.drravinakullar.com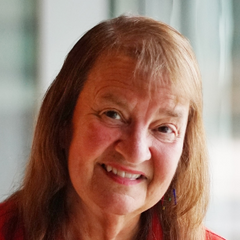 Dr. Lyne Mcfarland
Researcher at the U.S. Department of Veteran Affairs
Currently working on a project on the clinical efficacy of various probiotics, Epidemiology of C. difficile infections
Has been involved in 168 research projects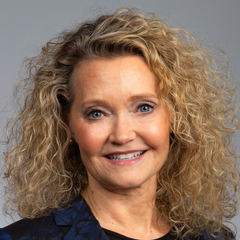 Dr. Gail Hecht
Professor of Medicine and Microbiology/Immunology and Chief, Gastroenterology and Nutrition at Loyola University Chicago
Chair of the Intestinal Disorders Section of the AGA Council, as Basic Research Councilor to the Governing Board and ultimately serving as President from 2009-2010, only the second woman to serve in that capacity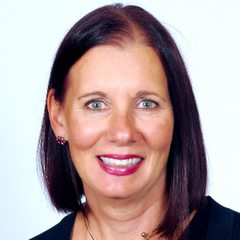 Dr. Debra A. Goff
Infectious Disease Specialist and past program director of the Infectious Diseases Residency at The Ohio State University Wexner Medical Center in Columbus, Ohio
Founding member of the Antimicrobial Stewardship Program (ASP) and leads the research program for the Department of Pharmacy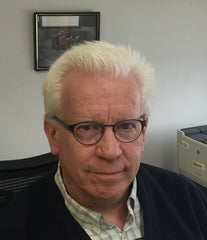 Dr. Stuart Johnson
Infectious disease specialist in Maywood, Illinois and is affiliated with multiple hospitals in the area.
He is one of 13 doctors at Edward Hines, Jr. Veterans Affairs Hospital and one of 4 at Sarah Bush Lincoln Health Center who specialize in Infectious Disease.
Choosing a selection results in a full page refresh.
Opens in a new window.